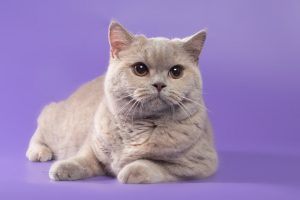 Full name: CH. Sandy Lukosan
Breed: British Shorthair
Color: BRI j
Blood groop: Ab
Date of Birth: 06.03.19
Fantastically contact, affectionate, sweet and kind girl.
A kitten of lilac-cream color with a very silk fur coat without outer hair.
Wonderful character, light tone of the fur coat and fantastically plush fur well I really like.
It will be interesting to get offspring from this girl with the same quality of coat and unique character.